I wish I could claim credit for this amazingly inexpensive project, but I actually got the idea and made this years ago because of a post I saw from Thrifty Decor Chick. I did some things the same way she did and some things different, so make sure to check out her mirror and instructions too!
SUPPLIES
Circle Mirror
2 packs of shims, $1.67 each
Glue
Paint or stain (optional)
2 thin plywood squares
I'm pretty sure I used 2 packs…count them when you buy the pack. You'll need 48 to make the one pictured and 64 to make one that's more full. That's a total of $7.38 plus tax, unless you're in Alaska, where we don't have sales tax:) Even if you need 3 packs, that's still under $10, which is a lot less than things like this sell for at the store…which is always the goal, right?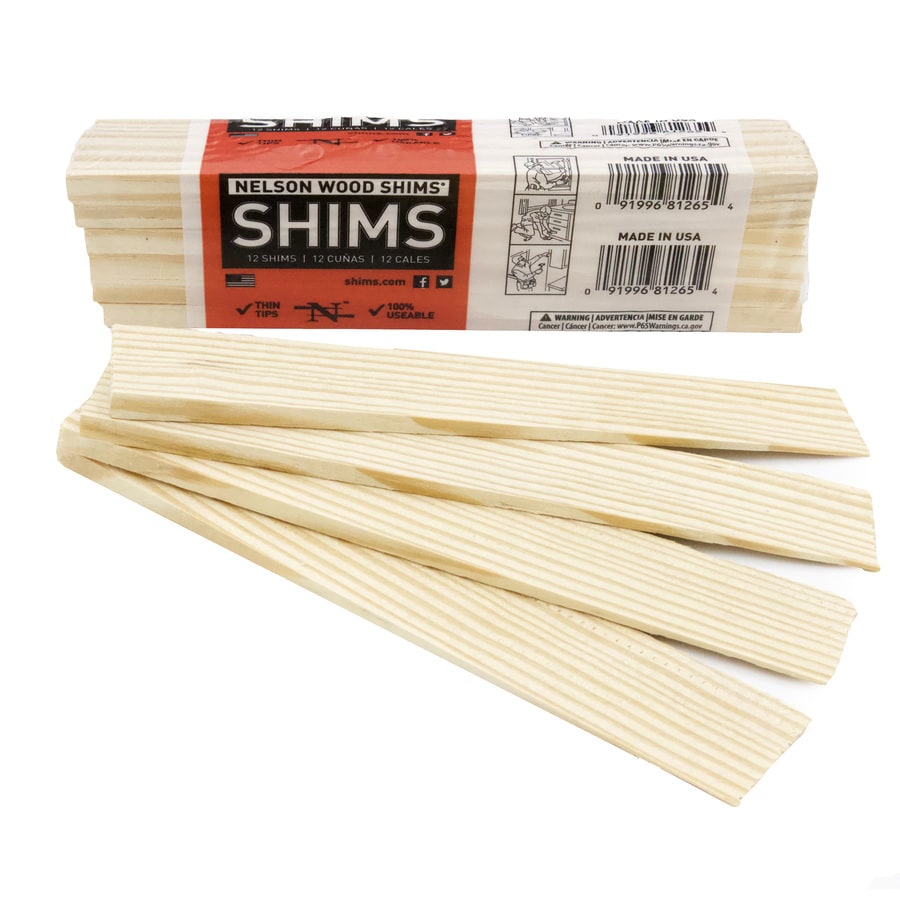 STEP 1: Glue 16 sets of 3 together 
I originally used a glue gun, which is really fast, but then when we moved to Alaska this mirror ended up in pieces, so I used E-6000 kraft glue when I reassembled it. Not sure if this is the best, it's just what I had.
If you want to paint or stain each shim, do that step first. I liked the color of the natural wood. If you're going to spray paint, you can wait until right before you put the mirror on to do that.
Glue them so that the middle one sticks up higher than the other two.
STEP 2: Glue edges to a wood square
Start with a "T" shape.
To make sure you end up with a circle and not some lopsided creation, draw a point on the middle of your square, then make sure the distance from the center to the edge of each set of shims is the same for each one you glue on. Because the definition of a circle is the set of all points equidistant from a given point. See…high school math does come in handy sometimes:)
Glue 4 more sets of 3 in an "X" shape on top of the "T".  I placed the mirror (don't glue it yet!) with a weight on top to get even weight distribution and let it dry overnight.
STEP 3: Glue the rest on
Mine still had a bunch of glue from the glue gun stuck on it (in case you were wondering why mine has all that gunk on the top and your's doesn't). Continue building it up with "T" and "X" shapes, measuring each one's distance from center to end.
STEP 4: Glue mirror on
Glue a wood square to the mirror, then glue that onto the shims.
Place a weight or heavy can on the mirror and let dry overnight.
To see how to paint and add hardware to a desk like in the picture above, click here.
Save this idea!
If you want a more full mirror, you can glue 16 more single shims in each big space that's left. Just glue those to the very back of the bottom square at the end. When I originally made it, I did the extra 16. When I was rebuilding there were a bunch of shims missing so I just stopped there. I'm not sure which way I like better.
Have you tried making anything like this? Share your experiences and/or pictures in the comments below! I love to hear from you:)